Desktops & Servers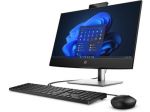 We have a vast number of desktops and computer rentals available suitable for any occasion. From the latest Graphic Workstations to Hewlett Packard to IBM Servers - Abacus Rent IT have all your computer rental needs. We have the largest fleet at the cheapest rates in the country if you can find a cheaper price, we guarantee to beat it by 20%*. We pride ourselves on keeping our fleet up-to-date with all the latest hardware and if we don't have it, well get it!
As with all our computers, we are very flexible when it comes to computer hire options. Whether its networking a hub or upgrading the RAM we've got you covered. If you require a large number for a corporate event or training, we can literally provide a hundred units from anywhere for a day onwards. Abacus Rent I.T. has a proud tradition of exceeding our clients expectations, even if you need computer rental that same day just give us a call and prepare to be pleasantly surprised.
If you need more than just the computer rental, we also offer a variety of computer equipment rental such as data projectors, printers and scanners, all at extremely competitive rates. If you require onsite installation and networking, we can also provide this at extremely competitive rates. Please take the time to fill out the rental enquiry form on this page detailing exactly what you are looking for and we will rapidly respond with an official email quote. Conversely, please feel free to call us on 1300 55 24 24 and find out how easy it is to rent computers with Abacus Rent IT and why our service is second to none!
* 20% guarantee subject to availability on comparable product. Competitors quote must be in writing.
Didn't see what you needed then call us on 1300 55 24 24. Abacus Rent It are the leaders at finding what you want when you want it.
BUSINESS USE ONLY! Guaranteed to be the cheapest rental rate*
Quick Quote
20 minute response from your enquiry within business hours.


What Our Customers Say

Overall experience in dealing with Abacus Rent It

Sales persons knowledge and explanation of products

Special call out to Lily Buck and Don Lombardi who have been sensational

Equipment delivered/collected on the day time required

Overall quality and cleanliness of equipment provided

Configuration and functionality of equipment met specified requirements

Installation of equipment met specified requirements (if applicable)