Televisions and Monitors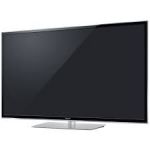 Perfect for events or presentations where image is paramount, we have a large fleet of LCDs and plasmas at the cheapest rates in the country if you can find a cheaper price for plasma hire, we guarantee to beat it by 20%*. We are close to half the rate of many of our competitors for 42, 50 and 60 plasmas and LCDs. All of our models are XGA, and are compatible with all makes of notebook, DVD players, VCRs and desktop computers. We stock all the best brands Panasonic, Samsung and LG. Conversely if you are looking for something a little smaller, we also stock cost effective 32 LCD displays.
Traditionally, we offer plasma rental for clients wishing to utilize them for corporate presentations; however we do cater for a diverse range of clients (including art galleries for exhibitions and shop front promotions). If you require onsite installation for your event we can also help. Abacus Rent IT has a proud tradition of exceeding our clients expectations, even if you need a rental that same day just give us a call and prepare to be pleasantly surprised.
Need more than just the plasma rental? We also hire notebooks, DVD players, VCRs and external speakers at extremely competitive rates. If you require extra long cables, external speakers, 2m stands or wall brackets we can provide these items at very competitive rates. Please take the time to fill out the enquiry form on this page detailing exactly what you are looking for and we will rapidly respond with an official email quote. Conversely, please feel free to call us on 1300 55 24 24 and find out how easy it is to rent with Abacus Rent I.T. and why our service is second to none!
* 20% guarantee subject to availability on comparable product. Competitors quote must be in writing.
Didn't see what you needed then call us on 1300 55 24 24. Abacus Rent IT are the leaders at finding what you want when you want it.
BUSINESS USE ONLY! Guaranteed to be the cheapest rental rate*
Quick Quote
20 minute response from your enquiry within business hours.


What Our Customers Say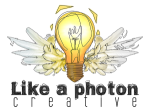 Like A Photon Creative
23rd Sep 2016
Overall experience in dealing with Abacus Rent It

Thank you so much for all your assistance regarding our recent rental; your team was beyond helpful, and incredibly flexible when we needed it most.

Thank you so much for all your assistance regarding our recent rental; your team was beyond helpful, and incredibly flexible when we needed it most.

Sales persons knowledge and explanation of products

Equipment delivered/collected on the day time required

Overall quality and cleanliness of equipment provided

Configuration and functionality of equipment met specified requirements

Installation of equipment met specified requirements (if applicable)