Tablets (Non Apple)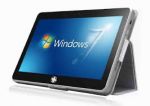 BUSINESS USE ONLY! Guaranteed to be the cheapest rental rate*
Quick Quote
20 minute response from your enquiry within business hours.
*If you have any issue with this contact form, please call/text 61 438 944 231
What Our Customers Say

Art gallery
18th Feb 2016
Sales persons knowledge and explanation of products

Mark Burnie is a good guy

Equipment delivered/collected on the day time required

The quote said delivery AM, but the projectors arrived after midday

Overall quality and cleanliness of equipment provided

Configuration and functionality of equipment met specified requirements

No remote controls were sent. It took another day to get 1 remote control for 3 projectors...

Yes the remotes where missing and we apologised for this, this is not up to our usual standard. We provided one remote for all the projectors.

Overall experience in dealing with Abacus Rent It

The service this time was not as good as previous times I have rented with Abacus.